Be a Champion for Older Adults
Helping older adults stay independent
Helping older adults stay independent
We Think It's Time to Celebrate Champions
Our older, wiser mentors; who taught us all how to endure unusual times,

Incredible volunteers; who assisted to find openings, register older adults and even get them to vaccine sites,

Caregivers; who stepped in to care for their older. loved ones rather than move them into the high risk nursing home settings,

Alternatives' professionals; who assured for the ongoing health, safety and well-being of thousands of older adults throughout this past year,

And YOU; who have been a support, a resource or a friend.

Alternatives is available to assure health, safety and welfare of older adults in the community.

Of paramount concern to Alternatives (for the Older Adult) is the health, safety and welfare of older adults in our community. In light of the Coronavirus (also known as COVID-19) pandemic, we are taking extra measures to mitigate risk and to maintain necessary services and supports for individuals at highest risk.
If you know of an older adult who is currently in need of resources and unable to access them at this time, please contact:

Alternatives at 1-800-798-0988 or alternatives@alternativesforyou.org.
alternativesforyou.org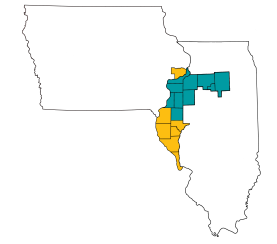 Alternatives' mission is to promote the independence and quality of life for older adults, adults with disabilities and their families for sixteen counties in midwestern Illinois.