You Can Make a Positive Impact for Older Adults
Alternatives' Impact for Our Communities

In just one year;
-We supported 89% of older adults deemed eligible for nursing home care to remain in their own home safely.
-We intervened in nearly 1000 reports of abuse, neglect or exploitation of older adults or of adults with disabilities.
-We assisted more than 11,000 nursing home residents to resolve complaints or concerns about their care.
-We assisted 4,432 older adults to register and receive their COVID-19 vaccine through the Alternatives' call-in center.
-We distributed $220,000 in emergency funds to provide respite, caregiver support, in-home medical equipment and rent to older adults and their families.
You Can Make An Impact!
Make a one time or recurring cash investment
Volunteer your time or expertise (Contact Bill Horrell 309-277-0167 or bhorrell@alternativesforyou.org)
Share our contact information with an older adult needing assistance
Alternatives is available to assure health, safety and welfare of older adults in the community.

If you know of an older adult who is currently in need of resources please contact:

Alternatives at 1-800-798-0988 or alternatives@alternativesforyou.org.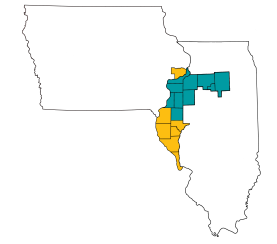 Alternatives' mission is to promote the independence and quality of life for older adults, adults with disabilities and their families for sixteen counties in midwestern Illinois.