At the beginning of the Illinois "Shelter at Home" directive, Alternatives received a call from a very worried daughter of an 81 year old woman. While the daughter lives in another state, her Mom still lives in the family home in a small, rural community and is experiencing rapid cognitive decline. Due to the pandemic, there is no family nearby to assist and no family able to travel here.
Alternatives' professionals completed an assessment with Mom (and family) by phone to determine critical needs. Within the week, Alternatives set up an emergency home response system and home delivered meals. As well, an automated medication dispenser was set up and arrangements were made for a homemaker to come visit regularly to provide well-being checks and care.

Alternatives is available to assure health, safety and welfare of older adults in the community.

Of paramount concern to Alternatives (for the Older Adult) is the health, safety and welfare of older adults in our community. In light of the Coronavirus (also known as COVID-19) pandemic, we are taking extra measures to mitigate risk and to maintain necessary services and supports for individuals at highest risk.
During this pandemic, "shelter at home" time, Alternatives' professionals are contacting individuals to review their situation and safety. We are taking every effort to assure services and supports continue without interruption, such as; meal delivery, in-home assistance and emergency home response. Most importantly, we are connecting and engaging now isolated older adults o assure for their health and well-being.
If you know of an older adult who is currently in need of resources and unable to access them at this time, please contact:

Alternatives at 1-800-798-0988 or alternatives@alternativesforyou.org.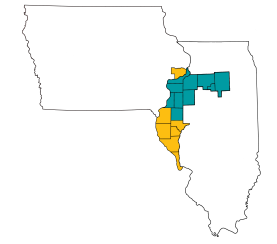 Alternatives' mission is to promote the independence and quality of life for older adults, adults with disabilities and their families for sixteen counties in midwestern Illinois.